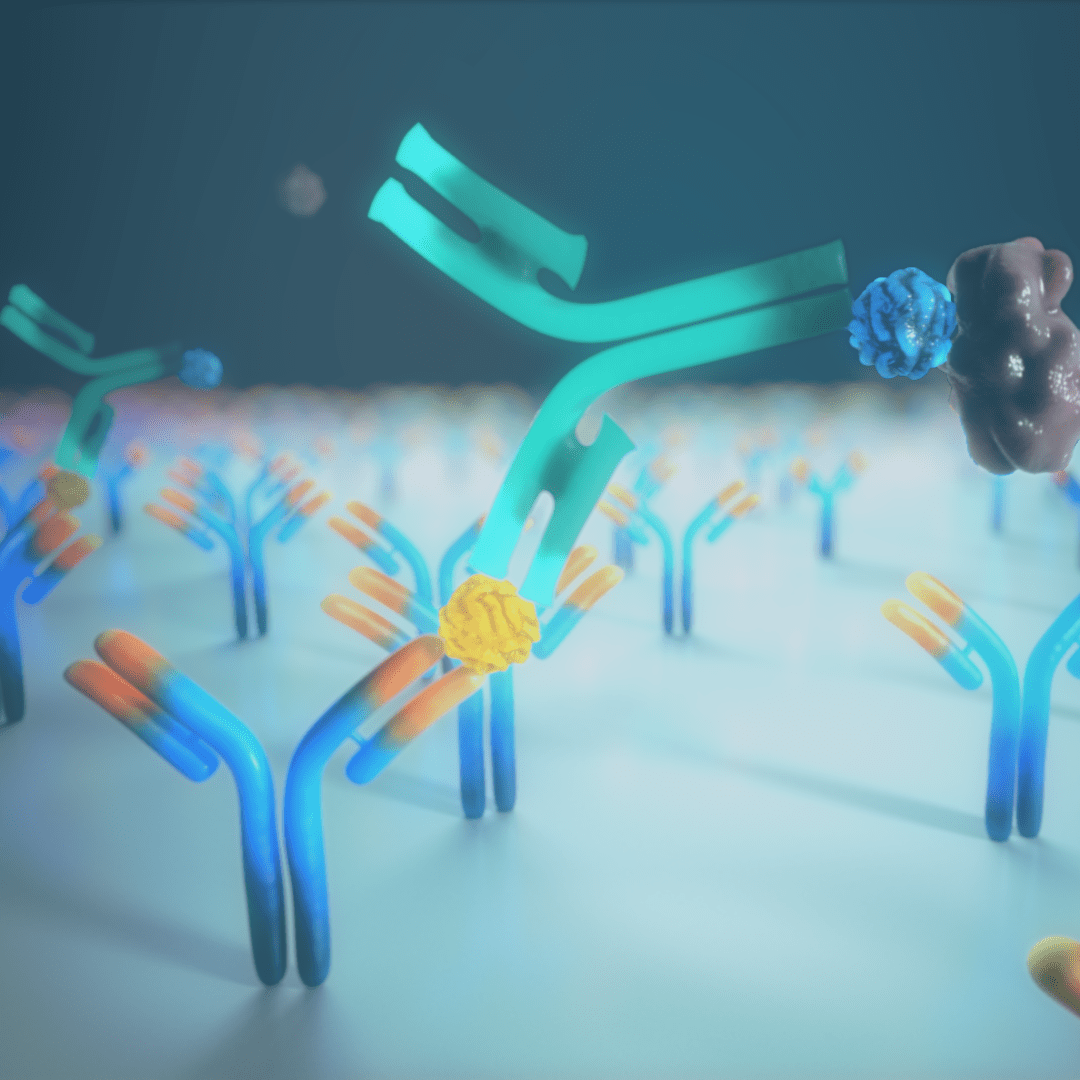 The Top 5 Reasons We Love Biomarkers
By Quanterix
Top 5 Reasons We Love Biomarkers…
Biomarkers aren't just what we do – they're our passion. Across the globe, thousands of studies – hundreds of which are powered by Simoa –depend on the use of biomarkers as essential tools for studying and fighting some of the world's most intractable diseases, including Alzheimer's disease, multiple sclerosis, cancer, HIV and many more. These applications grew with the development of ultra-sensitive systems, like our Simoa platform, that can measure biomarkers in minute concentrations within the blood. Not only is this creating incredible opportunities to improve clinical trials and drug development, but it's renewing hope for patients living with chronic conditions.
What's not to love?
As you could guess, there are so many reasons why we're enamored with biomarkers – more than we could count. It was a challenge, but we narrowed it down to our top five!
Reason 1: Bringing Clarity To Invisible Illnesses
Neurological conditions, from traumatic brain injuries (TBIs) to Alzheimer's disease, continue to be among the greatest health mysteries of our time. Unlike "visible" illnesses, brain injury and neurodegeneration can be overlooked or mistaken for other conditions. The subtlety of symptoms and subjective nature of today's assessments also make it difficult to identify these diseases early. There are still no definitive tests for early detection of conditions like Alzheimer's disease or Parkinson's disease. Doctors can only conclusively diagnose them once symptoms start to present. As a result, many patients may wait years for a diagnosis or clear treatment pathway.
Biomarkers, like the groundbreaking neurofilament light (Nf-L) and tau proteins, are turning this on its head. Since we acquired the rights to the Nf-L antibodies from UmanDiagnostics last year, we've seen applications for the biomarker take off. Hundreds of studies using Simoa have demonstrated the potential of Nf-L as a critical tool for early detection and monitoring treatment for a range of neurodegenerative conditions. Moreover, we're seeing promising signs of Nf-L's increased utility when paired with additive markers, such a GFAP and tau. Together, these markers are creating a robust biomarker panel with the power to see and measure previously invisible conditions, such as TBIs, as evidenced by a new, landmark CARE Consortium study marking an important advance toward a sports-related concussion test. 
Reason 2: Making Early Cancer Detection A Reality
Last year, we had the pleasure of sitting down with Dr. Azra Raza, professor at Columbia University and author of "The First Cell." The conversation tapped into one of the biggest hurdles in oncology: early detection. Millions of dollars are funneled into research to fight the disease once its progressed, when we should be turning our attention to early therapeutic intervention and ultimately preventing the disease in the first place. While this isn't a new idea, researchers have struggled to see the disease at its earliest stages. Biomarkers are making it possible to monitor cancer risk, identify early-stage cancers and discriminate between benign and malignant cells. Moreover, biomarkers are proving instrumental to assessing the efficacy of experimental immunotherapies and monitoring for reoccurrence in existing cancer patients, transforming the treatment experience and increasing remission rates.   
Reason 3: Uncovering Inflammation's Role In Health
While we know a lot about inflammation, its correlation to other biological conditions – multiple sclerosis, depression and dementia – is still largely misunderstood. It's becoming increasingly clear that inflammation plays an influential role. Consequently, the ability to measure and monitor it can help us understand linkages between diseases and discover new treatment options. For example, a growing body of research ties anti-inflammatory drugs to improved mental health, demonstrating that inflammatory markers could serve as valuable indictors of mood disorders and neurodegeneration. Simoa's cytokine and other inflammatory biomarker assays have been involved in several similar studies that support this thesis by correlating inflammation to depressive symptoms, as well as establishing linkages to TBIs, Crohn's disease and HIV.
Reason 4: Seeing A Heart Attack Before It Happens
Cardiac events are usually associated with sudden symptoms of chest pain and shortness of breath, which can make it difficult to get ahead of a cardiac episode. In the age of precision medicine, however, waiting until a disease takes hold is no longer acceptable. We've long known our body's biological makeup changes when a heart attack is building but we've been unable to accurately see and quantify that change until only recently. Cardiac biomarkers like troponin I (cTnI), for example, are tell-tale indicators of a heart attack. By monitoring for elevated cTnI in the blood, doctors can see signs of a heart attack before it occurs. What's more, this type of ongoing, blood-based assessment can be used to identify at-risk individuals well in advance and help doctors inform lifestyle recommendations, such as low cholesterol diets, to keep them in good heart health.
Reason 5: Detecting And Defeating Disease Before It Spreads
Detecting infectious diseases before the onset of an immune response, while a virus is most contagious and rapidly multiplying, is critical to staving off large-scale outbreaks. Biomarkers are a critical resource for scientists studying infectious diseases and for medical professionals working to reduce the spread of illness. Simoa and its infectious disease assays have been involved in several studies aimed at improving detection and treatment of dangerous diseases, such as HIV and tuberculosis (TB). These efforts demonstrate the potential of Simoa's enhanced sensitivity to vastly improve diagnostic accuracy compared to traditional detection methods. Furthermore, the studies are particularly important when viewed from a global perspective: they advance efforts to develop rapid, blood-based triage tests that could be administered in impoverished or remote areas hit hardest by outbreaks because they lack sophisticated medical facilities.
Are you feeling swept up inthe biomarker love as much as we are? Learn more about each of these therapeutic applications and Quanterix' assay options by visiting https://www.quanterix.com/therapeutic-areas.